DBSN – DATABASE DI SINTESI NAZIONALE (NATIONAL SYNTHESIS DATABASE)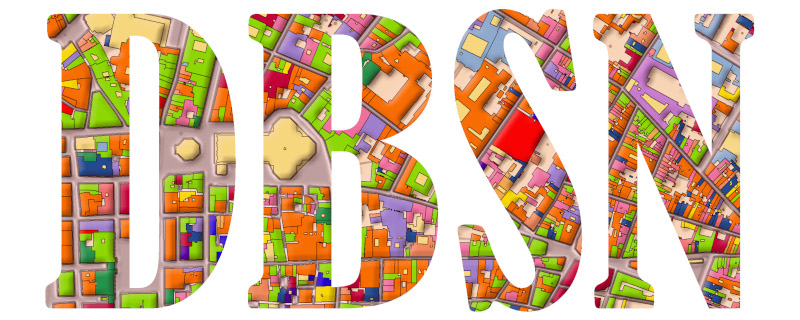 INTRODUCTION
The DBSN (DataBase di Sintesi Nazionale) is a geographic database storing the most useful spatial information to carry out thematic analysis and representations at national level. In order to realise the DBSN, aiming to process increasingly complete and up-to-date data, regional geotopographic data were mainly used as the primary source of information.
At the early stage of the project the latest updated data were collected and their structure was transformed to make them homogeneous at the national level, while maintaining the original level of detail. Afterwards, data were integrated with data from national public bodies, e.g., cadastral maps from the Internal Revenue Agency, data from Istat, data from other ministries, while also considering other information available on the web such as Open Street Map (OSM) data. Where derived information was lacking, data were acquired directly from orthoimages. Especially in reworking the content, the road system was updated at least for major roads; administrative boundaries were derived from cadastral boundaries and a process to match municipal areas with each other and with the state boundaries was carried out; built-up area were classified according to main use categories. Moreover, for place-names, an activity of updating and normalization has been initiated and is still ongoing.
The DBSN is continuously updated by acquiring and integrating new data.
From the content of the DBSN, in vector format, maps at scale 1:25,000 are derived through automatic procedures of cartographic generalization and application of the established symbology.

SPECIFICATIONS (UPDATED ON SEPTEMBER 26TH  2022)
The database structure is based on technical specifications according to those established by national legislation (Decree November 10th, 2011). The term "synthesis" refers to the selection of information and the simplification of the database structure: the content specifications of the DBSN are a sub-set of the "Catalogue of Spatial Data - Content Specifications for Geotopographic Databases," which resulted in the reduction from 159 to 91 classes divided into 10 layers (74 of which are releasable while the remaining ones have not been verified).
USER LICENSE
The DBSN Database (DataBase di Sintesi Nazionale) of the Italian Military Geographic Institute is  made available and licensed under the Open Data Commons Open Database License (ODbL) ver. 1.0 https://opendatacommons.org/licenses/odbl/1-0/ .

METADATA
Metadata sheet

REGULATION
"Catalogue of Spatial Data - Content Specifications for Geotopographic Databases", annex to the Ministerial Decree of November 10th 2011 "Technical rules for defining the content specifications for geotopographic databases" (Official Journal no. 48 of 27/02/2012 - Ordinary Supplement no. 37).
Legislative Decree no. 36 of January 24th 2006, as amended, on open data and the re-use of public sector information.

DATA DOWNLOADING