VERTO ON LINE software
Verto on line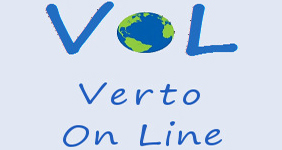 Verto on Line is a software that carries out coordinate conversion, for free and in real time, between the most adopted reference systems in Italy: Roma 40, ED50 and ETRS89 this one in its two realizations, namely ETRF89 and ETRF 2000.
This software accepts different file formats and also provides an interface for single coordinate conversion.
Conversion of single coordinates
Verto on Line carries out only plane coordinates' conversion. To carry out heights' conversion you need high-performance software (to be purchased): Verto2k e Verto3k.